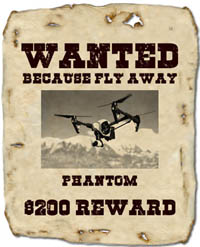 FREE or premium GPS Tracking - what do i need
We offer special optimized tracking plans for vehicles, persons, drones / UAV and rc pilots. Starting from free tracking plans for time to time users up to high end gps tracking premium plans for power users. Live tracking is now easier andd cheaper than before. Our free and premium web based gps tracking platform supports live tracking by map, route track history, alerts, ignition history, start stop event logging, remote configuration and many other features.
Fly away - nightmare for pilots
Flyaways are dreaded and a nightmare for drone pilots and owners. But the chances to find a UAV after going down are better than expected, if you are prepared. There are lots of gps trackers on the market, from cheap up to some hundred dollars. What do you really need? How much does a gps tracker for drones cost? You can find out more in our section gps trackers for drones, quadrocopter, multicopter and UAVs.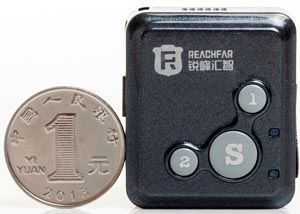 Dont have a gps tracker for drones yet?
To own a good gps tracker for drones is the frist step, but thats all? Yes and no. If you own a gps tracking device you have two possibilities to track that unit, by sms and by a gps tracking platform. The SMS is the easiest step, just call the gps tracker, wait, read sms answer, click google maps link, your drone is located. Take a look at the tracker on the picture. The REACHFAR RF-V16 is one of the smallest trackers in the world, does everything you need and its weight is just around ~27gr. And thats not relly much - perfekt for your RC drone, plane or UAV.
Web based gps tracking by smartphone, computer and tablet
The better way is using a gps realtime tracking platform as we are. my-GPS.org is offering free and premium gps tracking services since 2008. You can use our gps tracking platform on your tablet, your smartphone, laptop, whatever you want. Follow and locate your gps tracker by realtime tracking on a map. Did you know our FREE gps realtime tracking platform? Just have a look to our LIVE DEMO account. Or start immediatelly? Register now for FREE.
Premium drone gps tracking plans
In collaboration with kopterforum.at, austrias largest drone and UAV community we developed a special drone tracking premium plan, if our freeware gps tracking platform plan is not suitable for you or you need more power.
Tracking platform features
Our gps tracking platform supports all features you will need like live tracking, track history and more. The new drone tracking plan developed in collaboration with kopterforum.at combines most useful premium features with a small license fee everyone can afford. Our copter and drone tracking plan is a lifetime license, a one time activation fee with no more yearly or monthy fees. Once you bought it, it is yours, no matter how long you want to use it. The most special thing at this plan is, that you are not binded to a special tracking interval. If you want to track with a 5 second high speed interval you can do that.

The drone plans are limited to a certain monthly transmission limit to make sure this plan is really only used for drones or low usage time to time things. Our Dronemobile 50k (Lifetime 59 Euro / 65 USD) supports 50.000 transmissions in 31 days what usually means flying 2 hours a day, 31 days a month. Thats quite enough for power users. For time to time users we recommend Dronemobile 25k (35 Eur / 39 USD) which supports 25.000 transmissions (~ 1 hour a day, 31 days a month).

Remember: Thats lifetime, no monthy or annual fees anymore.