Did you check out our latest product reviews?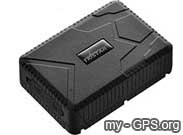 What is a gps tracker with long battery life?
Check out our latest product review - a gps tracker with long battery life. Find out details about the famous TK915, a GPS tracker with very long battery life (~ 6 month), super strong magnets, a lot of several alarms like geo-fence, low battery alarm, over speed alarm, removal alarm, etc. Waterproof, text message tracking on demand and by GPS tracking software and more ... [ GPS-tracker with long battery life]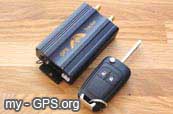 Looking for a TK915 alternative - what about the GPS tracker for vehicles TK103B?
Have a look at our product review about the GPS tracker for vehicles TK103B. This GPS tracking system for vehicles is a wired GPS tracker for all kinds of vehicles (car, truck, trailer, motorcycles, etc.). Offering a buit-in backup battery and a very good power save mode it continues working even if external power is cut. The TK103B also supports a lot of alarms like geo-fence, low battery, overspeed, removal, motion, ignition, door alarm, power cut, etc.). [Read more about the GPS vehicle tracker TK103B]
---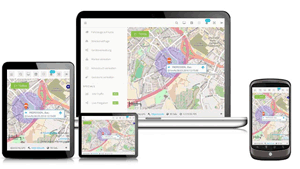 International pay as you go SIM cards for GPS tracker
As we have already mentioned a lot of times you need a SIM card for your GPS tracker. Without a SIM card your GPS tracker will not work. But you don't need a mobile phone contract, a cheap prepaid solution is enough for a GPS tracker. We have checked various suppliers in europe as well as in the USA. You can find the summary here. The prices and terms may change in future. All prices and plans are actual on march 5th, 2017.

United Kingdom
Lycamobile is no real mobile network provider, Lycamobile is using foreign carriers from the big providers. This is called MVNO (mobile virtual network operator). Lycamobile is present in almost 21 countries in the world. In UK Lycamobile uses O2 (TELEFONICA) network which has a real, real big network coverage. You can order a free SIM card at Lycamobile. You should charge your SIM card balance while order to be able to get text messages from your GPS tracker and open the SIM card for GPRS traffic (internet traffic for your GPS tracker).
FREE data for GPS trackers and cell phones in UK
Also a good deal in UK is Freedompop offering free data, phone and text message services for free. Free? Yes, bigger packs a paid plans but the small packs are free. Every month. Cool idea, cool deal. I wish we would have that in germany. Order your FREE Freedompop UK SIM card with 200MB monthly traffic1 now.

USA
We already announced Freedompop in the last paragraph for UK sim cards. Freedompop has also same cool offer in the USA. Free phone and data services for your GPS tracker. Freedompop, we need you in germany. Now. Better yesterday. Freedompop offers also nice phone deals. Check Freedompop free data and phones services in the USA1 now.

Switzerland
Okay, switzerland is a very expensive country. Everything you buy there is expensive. Food, cheese, living space, air, everything, including mobile traffic. We are sorry but we didnt find any good deals for your GPS tracker. There are two main mobile network providers. UPC offers cool smartphone deals and high end "Allnet packs", but the smallest pack for a GPS tracker is a 500MB pack for 25 CHF. But 500MB is too much, you wont need that for a GPS tracker. But if you are looking for great phone deals you should visit UPC1. A big surprise is Natel® from swisscom - 200MB per month, 9CHF. That is okay, not cheap but okay. Of course cheaper than UPC.

Germany
In germany we have various suppliers. We made very good experiences with the mobile network providers Blau Mobilfunk and Congstar. Blau has 10MB free data traffic per month. Check the free 10MB per month offer1 now. Congstar doesn't offer free data but offers a 100MB data pack (2 EUR / month). Congstar also offers to mix your own plan with Congstar - Prepaid like i need1.

Spain
In spain you can choose between Orange and SIMYO. Orange offers 500MB pay as you go data plans, 6 EUR per month. That is okay but 500MB are quite too much. You dont need that. Visit Orange here. Because of this SIMYO is the best deal for you and your GPS tracker. 100MB per month, 1 EUR - great, exactly what you need. Check the SIMYO pay as you go 100MB for just 1 € per month at SIMYO.ES1 deal here.

France
In france we just found one mobile network provider we would recommend. Lycamobile (yes, Lycamobile again) offers 100MB / 3 EUR per month. 100MB are quite enough and not cheap. Nice deal. Watch Lycamobile.fr 100MB / 3 EUR per month plan details1 here.

Netherlands
In the Netherlands you can choose between SIMYO and Lycamobile. As you can see SIMYO and Lycamobile have a good network presence in europe. Simyo offers 200MB / 6 EUR per month. 200MB are a little bit more than you will need for a GPS tracker. If you dont order that 200MB plan you will pay your data traffic pay as you go, 0,15 EUR / MB. That is a better deal in many cases if you are low level GPS tracking user. Visit your SIMYO.nl GPS tracker sim card1 now. And what about Lycamobile? 500MB / 5 EUR per month. Too much for a GPS tracker but cheap. Checkout the Lycamobile.nl Data XS data plan for your GPS tracker1 now. We would recommend SIMYO because SIMYO is part of TELEFONICA and has a very strong network. Visit your SIMYO.nl GPS tracker sim card1 now.

Italy
Italy has no real deals for GPS trackers. But if you are looking for cool phone deals you should visit Telecom Italia (TIM)1.
Images by
Prosymbols, Vectors Market and Freepik
License: CC 3.0 BY