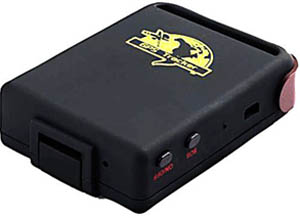 Quick setup commands guide for your XEXUN TK102
This setup will guide you through the SMS / text message configuration of your XEXUN GPS tracker. These commands are suitable for all known XEXUN trackers including TK103, XT009 and XT011 and all other XEXUN models too. We will use the factory default password 123456. If you have changed you should adjust that password in the commands. The APN example is Virgin Mobile UK. If you use another provider please change that setting. If you don't own a GPS tracking platform account yet register your FREE GPS tracking platform account now. You would like to learn more about how a GPS tracking platform looks like? Visit our FREE GPS tracking platform demo account.
Are you sure you own a XEXUN tracker and not a clone or fake? If you are not please visit our article how to recognize a TK102 clone, fake and original genuine before to clarify the GPS tracker model.
Starting setup for your XEXUN TK102
By the way, you can also setup this tracker with our XEXUN TK102-2 USB programming configuration setup tool.
Initialize configuration


To tracker

begin123456
Set APN


To tracker

apn123456 SPACE goto.virginmobile.com


To tracker

apnuser123456 SPACE user


To tracker

apnpasswd123456 SPACE webs
Set tracking server IP and port


To tracker

adminip123456 SPACE 82.223.7.208 SPACE 1155
Enable GPS tracking platform mode


To tracker

tracker123456
Setup tracking interval


To tracker

t003m***n123456
By the way, how to reduce your monthly GPS tracker data fees? Reduce to zero: If you are living in UK you should consider using a FREE GPS tracker sim card in UK.